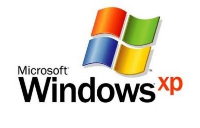 After the release of Windows XP back in 2000, it was almost impossible to see a computer without Windows XP operating system. With its amazing features and facilities it offered to users, it made its place very soon and was liked by a great majority of people round the globe. In fact XP was named as the experience of the new century. This version remained the superb in performance to many of the old versions. Proof of that is quite obvious if you have visited the Microsoft Windows Update site with its list of critical updates, patches, hot-fixes, driver updates. Microsoft also released the service packs for windows XP to provide the fixes found in the earlier version of XP. Before the release of windows Vista, There were three service packs available for Windows XP as of July 20, 2010. There are currently no plans to release any future service packs by Microsoft.
Service Pack 1
The windows XP SP1 was released on Sep-9, 2002. There were securities issues particularly about post-RTM security fixes and hot fix. The optional .NET framework support was another major fix. Some more fixes included windows messenger 4.7, tablet pc enabling technologies, USB 2.0 support and "set program access default" utility and it was used to hide different middleware products. The SP1 allowed users to control default applications for various kinds of activities. The list of these activities includes web browsers and instant messaging. Apart from this, the users could hide access to some bundled programs. The SP1 supported SATA and hard drives larger than 137 GB and 48-bit LBA support by default.
Service Pack 2
Service pack 2 was released on august 25, 2004 and its main accent was towards improved security. SP2 was really focusing on functionality in windows OS. The functionality included processing issues, program execution and copying speed. Its main features included WPA encryption compatibility, improved wireless LAN support. The internet explorer was decorated with pop-up ad blocker support and Bluetooth support was the new thing. The welcome screen during the kernel boot was not having professional or Home tags since Microsoft introduced new XP release in the shape of SP2. The control panel color was the same as the precious version. Help and support area was also the same as the previous with a little increase in help topics. With these added facilities and more enhanced features, Service pack 2 was welcomed by majority of users.
Service Pack 3
Windows XP SP3 was released on Apr-21, 2008 and it offered to the public by Microsoft download center and windows updates. The main features were automatic updates, started on July 10-2008. The standalone updates for built in utilities particularly security updates were main focus in windows XP SP3. A total of 1174 fixes were integrated in SP3 and it could be installed in systems with internet explorer version 6-8. But internet explorer 7 was not included as a part of PS3. As said earlier, Microsoft has announced already that it won't issue any further service pack of Windows XP anymore.