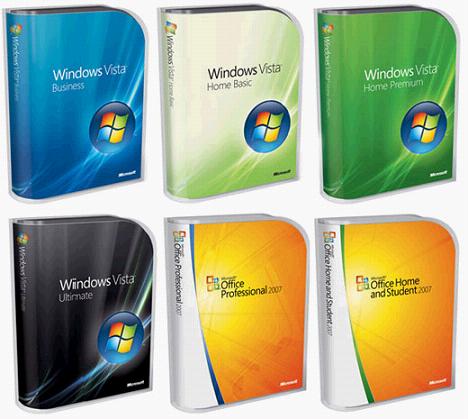 Windows Vista has become the most rapidly selling OS in the operating system history. The sale is recorded as over 100 million licenses. Obviously one can guess the reason for this much popularity as the multiple features of Windows Vista which were not available in the old versions of Windows offered by Microsoft. Windows Vista is a smooth operating system with ultra high reliability issues and delivering concrete benefits to users. It can help enterprises to control costs and optimization in their desktop communications. The medium and small size business enterprise took good advantages out of Windows Vista and channelized their work more smoothly. They used windows Vista to improve their security and productivity. Keeping in view the emerging likeness for Windows Vista all over the world, Microsoft has released two service packs for Vista. Both included mature level of security updates and effective advancements.
Service Pack-1
The windows Vista SP1 release has enabled users to take benefit of improvement. Most of the improvements were developed by Microsoft and its partners. The main focus in this SP1 was providing the best likely experience in security issues. This service pack brings enhancement and improvements to existing features that affected the customers drastically. The service pack improved the file copy performance. The updates in SP1 can be put into three categories.
1-Quality Improvement
This issue includes all previous update releases that focus on reliability security and smoother performance. SP1 does not contain updates release in two months prior to the SP1 release. But the included updates are sharp enough to overcome that so called negligence. The quality in terms of providing security in real time file scanning and activity reporting, the quick execution and performance was made a genuine part of this release.
2-support for emerging hardware
SP1 included the support for emerging hardware such as extensible firmware internacen flash based new devices and exFAT etc.
3-Support for better IT infrastructure
SP1 included advance level improvements. That may help all kind of organizations to better optimize their IT infrastructures
Service Pack-2
The windows Vista SP2 was introduced for Vista as well as for Windows server 2008. It had the capability to support new sort of hardware and rising hardware standards. This service pack included all the updates that were delivered since services pack 1 release. This was definitely a simplified deployment procedure for customers, developers and professionals of information technology. The improvement in SP2 included following things.
Program compatibility
Microsoft focused on seamless program execution on windows Vista. They also worked on improving reliability and compatibility of non-Microsoft programs with the help of their partners.
Hardware support
Microsoft provided additional hardware support for Bluetooth wireless technology and improved Wi-Fi performance in this service pack. The computer resume from sleep mode and recording of data to blue-ray media were made possible in this service pack.
3-General operating system update
SP2 included Windows Search 4.0 which has improved indexing and searching capabilities. The recording TV with media center was also improved in SP2.