iPhones are known as the most amazing innovation in cellular industry. Launched by Apple Corporation, iPhones are considered the best cellular phones in terms of design and features. It becomes really impossible to decide which one is the best for you among the huge variety. Now everyone has the ultimate choice as iPhone and considers it could fulfill all the needs like budget, lifestyle and personality style. The iPhone devices are highly versatile, have amazing designs and include many things that fulfill your every need.
IPhone-A1203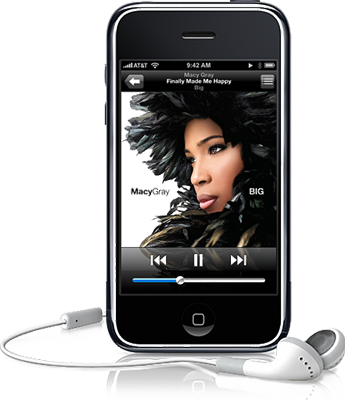 This was the first release of iPhone with the same brand name. Its model number was A1203 and its back case was made of good quality metal. This was neither too big nor too small. Apple really added lot of details into designing this phone. The ultimate reason for the success of this model was its catchy design, introduced for the first time by iPhone. Simple yet attractive, iPhone A1203 was meant to be the durable and smooth phone with friendly touch screen. The processing speed was hilarious. One good reason for its acceptance was that users were waiting for a phone that has wireless connectivity, ultra high music sound, comfortable touch and good camera in a single phone. This phone is now available in 4,8 and 16 gb storage capacity.
iPhone 3G
This was the next release of iPhone in 2008 with major change in design. This had a plastic back case. iPhone was focusing on light weight device with same quality of features and attractiveness in design. This release of iPhone became ultra famous due to 3G network coverage capabilities of device. This design had a slightly wide screen than the previous release. This release had 320x480 pixels display. One good feature was accelerometer rotation of display that provided ease in viewing of screen from every dimension.
iPhone 3GS
This was a model with some innovative aspects. Release in 209, iPhone 3GS was a model that offered improved storage capacity and new graphics, CPU and RAM chipsets. The applications were very prompt to run due to good hardware. The success of this model was purely based on fast speed of application. It was possibly better than other release at some point. It included a video camera with really improved still camera. Nike+, voice control, and accessibility features add to its appeal over the iPhone 3G.
iPhone 4
Apple released iPhone4 as GSM phone in 2010 and a CDMA model in 2011. Both vary technology wise. CDMA is clearly associated with CDMA technology and its voice features are limited to CDMA networks. These models have a higher acceptability rate due to entirely new stainless steel body design with sharp and more angular lines and a thin "metal band" that wraps around the sides of the phone. It has a high resolution that is 960x640 at 326 ppi and LED-backlit display also known as Retina Display. This name is used because 326 pixels per in. (ppi) is said to surpass the 300 ppi that the eye is able to identify personal pixels from 12 in. away. Consequently, articles on the present should look more like that in a produced publication than on a display screen.
iPhone 4S
This is latest release of iPhone series by apple and consists of same stainless steel body as of iPhone4. The main differences include battery life with a major increase of battery life in 4S. The wireless connectivity difference and some software differences and all are enhanced in 4s. The success of this model is purely based on enhanced features as compared to iPhone4.