Microsoft as an IT company enjoys the repute of a well-known and internationally acknowledged company. The various products produced by Microsoft have the stamp of reliability and confidence all over the world. Microsoft has always been keen in introducing innovative products in the market and providing solutions to the varied problems of computer-user community across the world.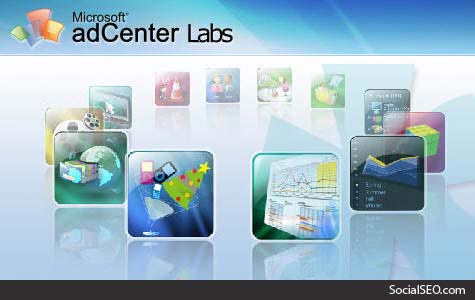 Microsoft labs are the obvious proof of the company's years old toil and the reliability on its products speaks of the quality of Microsoft products designed for various purposes. As we are living in an age of science and technology and every passing day is creating more and more challenges for the IT professionals to introduce new products to meet these challenges. IT companies like Microsoft are always prompt to respond to these challenges.
The ever-keen IT professionals of Microsoft are always bent upon to materialize long-term productivity visions and collaborate with organizations and networks. These efforts could be seen in the form of Microsoft labs. You can find in the market different sorts of Microsoft labs, made to cater the demands of various professionals. The more popular Microsoft labs available in the market are Microsoft Live Labs, Microsoft Virtual labs, Microsoft Education labs etc. Microsoft proudly introduces Microsoft Live labs with an ambition to benefit the communities of scientists, engineers, entrepreneurs and all those computer users who dream of running innovative softwares smoothly. Microsoft announces the creation of an integrated online world with its amazing labs. There are a great number of allied projects associated with Microsoft live labs, being marketed these days. All of them have the unique features and offer maximum utility to the users. The details of these upcoming products can be had from the relevant websites on the internet. Some of the very popular Microsoft labs in this regard are thumbtack, Seadragon, Web sandbox, Photosynth, Social streams and Entity Extraction.
Microsoft Labs' debut of Thumbtack introduces a new bookmarking application with a number of facilities which could only be dreamed of before. Thumbtack provides you excellent prospects of bookmarking online. One of the most attractive characteristics of Thumbtack is that it imparts you opportunities of online research collections never imagined before even in Microsoft lab Listas version. Microsoft labs have also offered unprecedented facilities to the learners of various curricula in the academic circles. They are being marketed with the caption of Microsoft Education labs. The utility of these products can be well-imagined with their popularity among students and teachers. Microsoft Education labs provide opportunities of collaborative learning and make pretty good easy the acquisition of knowledge through the use of interactive software and hardware technologies. Likewise, Microsoft labs devised virtual classrooms for the students comprising all over the world. They fulfill the requirements of not only present-day but also of future.